Okay, your kids may not get excited at the idea of a day churning butter (yet!). But families will find a lot to love in Colonial Williamsburg, as they freely roam the quaint cobblestone streets and share laughs with costumed "residents."
It's a short drive from our own Williamsburg Resort, with a colonial-inspired design that truly captures the feel of the area. As you take a break from history and Busch Gardens® rides, ask yourself: what other resort has its own bowling alley?.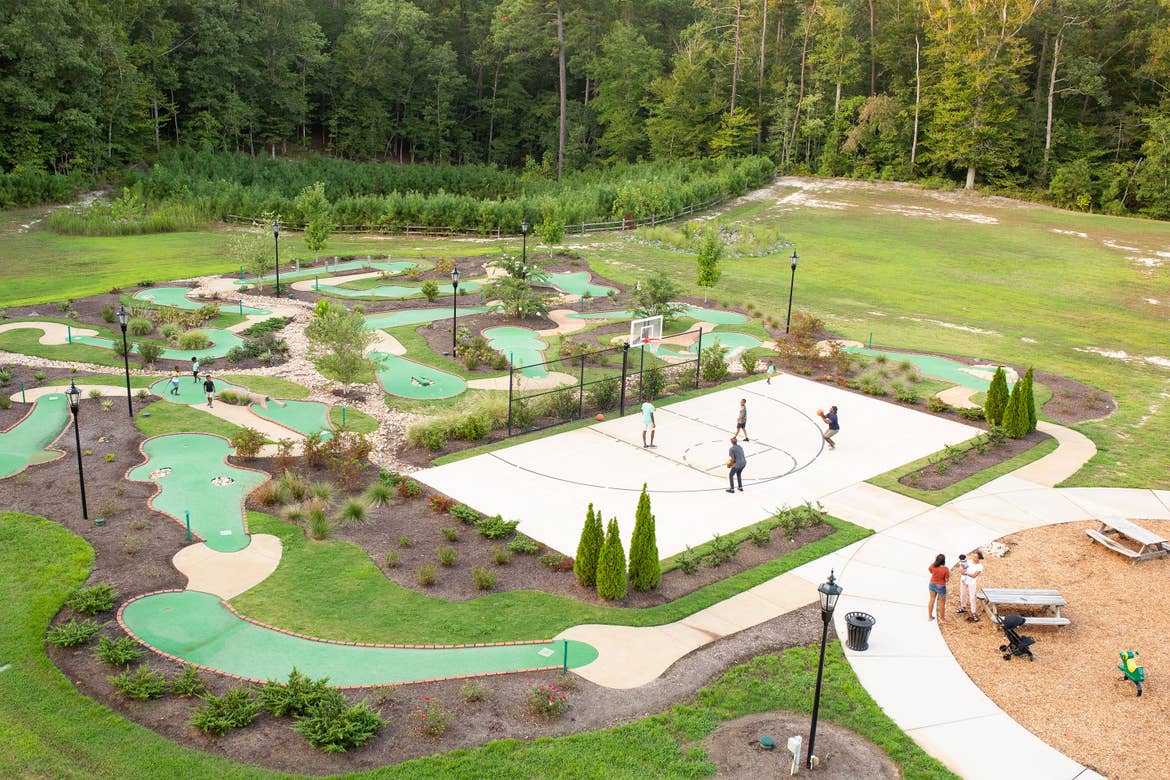 What kind of activities were available at Williamsburg Resort?
Where do I start? Between the indoor AND outdoor pools, sports courts, playground, the bowling alley (yes, a bowling alley!), board games, fitness center, bar/cafe and even DVDs, our entire family had so many options for entertainment.
We liked feeling like we didn't even really need to leave the resort to enjoy our Williamsburg family vacation time together (even though we DID still check out Colonial Williamsburg, don't worry).
(If you're planning a little family fun bowling time, as part of the Safe Travels program, the alley does require a reservation now, so just be sure to plan this one a little bit in advance.)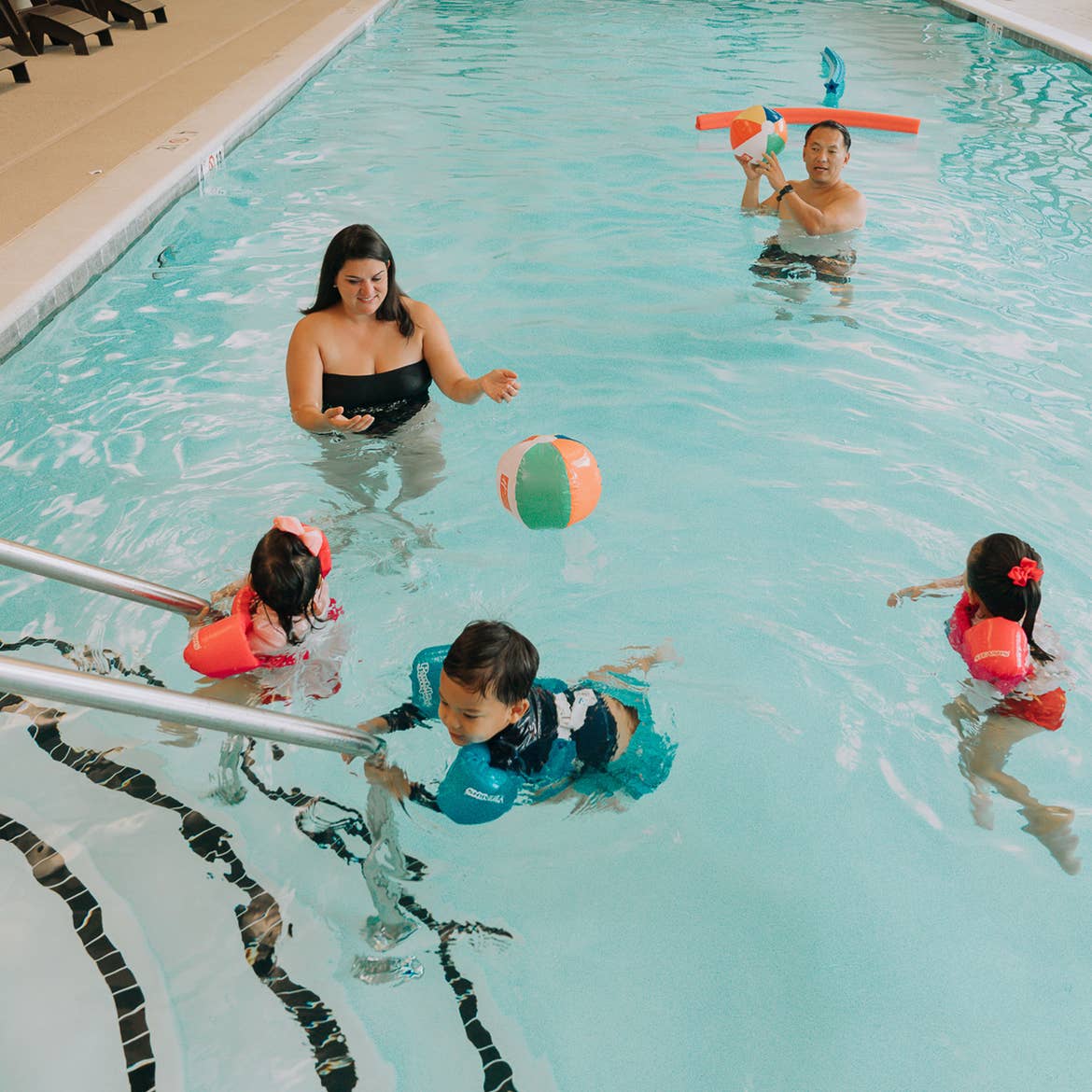 What is there to do in Williamsburg?
We did end up venturing out beyond the resort's pools and fun because, come on, it's Williamsburg! There's tons of history to be experienced!
Ok, I can't lie, I wasn't totally sure about how heading out with my three kids and mom would go. While our family loves going on outdoor adventures together, between wrangling children who want to touch everything and get tired easily, and keeping my mom comfortable, I was a little concerned about how much walking we'd have to do—and how kid-friendly the sights would be.
My mood lightened right away when we saw President George Washington on horseback trotting through the streets. He absolutely made my son's day by waving hello as he passed by.
After that, we decided to try out the horse-drawn carriages, which were SO much fun and such a relaxing way to see the historic town of Colonial Williamsburg.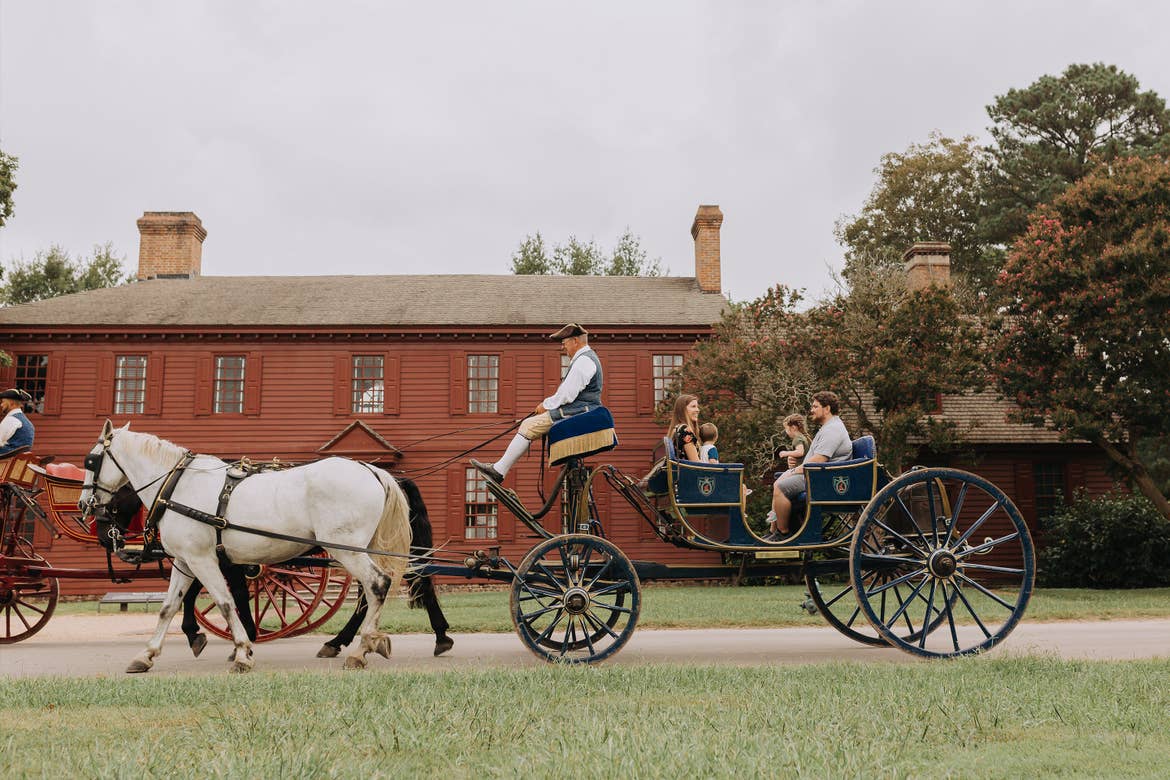 What are some of the most unique things to do in Williamsburg, Virginia?
It turns out we had a blast exploring downtown Williamsburg, and every place we stopped had something that appealed to all of us. One of the kids' favorite visits was to a historic house that had old-fashioned board games for everyone to try, as well as a tiny bowling set that kept everyone entertained.
My personal highlight was the friendly candy shop attendant who sent us home with bags full of rock candy—an old, beloved treat of mine and now a new favorite for my children.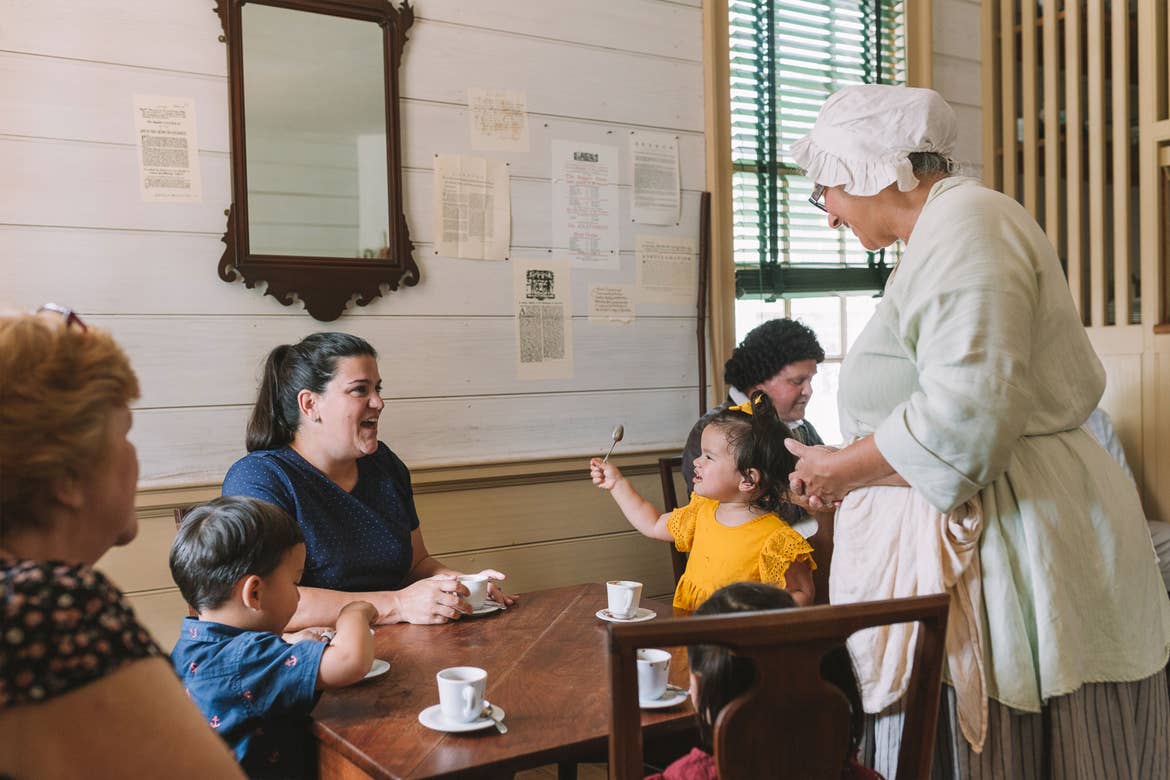 What was the best part of your day?
After a day out on the town, we all headed back to our villas to relax. Once dinner was over, my mom retired to her own room, and my husband and I gave our kids bubble baths in the big spa bathtub.
We tucked everyone in and said our goodnights, then my wonderful husband surprised me with a bottle of cabernet from a local winery, and the two of us finished off the night with a toast in front of the cozy fireplace.
I think that was probably my favorite part of the trip; having that time for the two of us to connect, unwind and talk about all the adventures from our day was so special.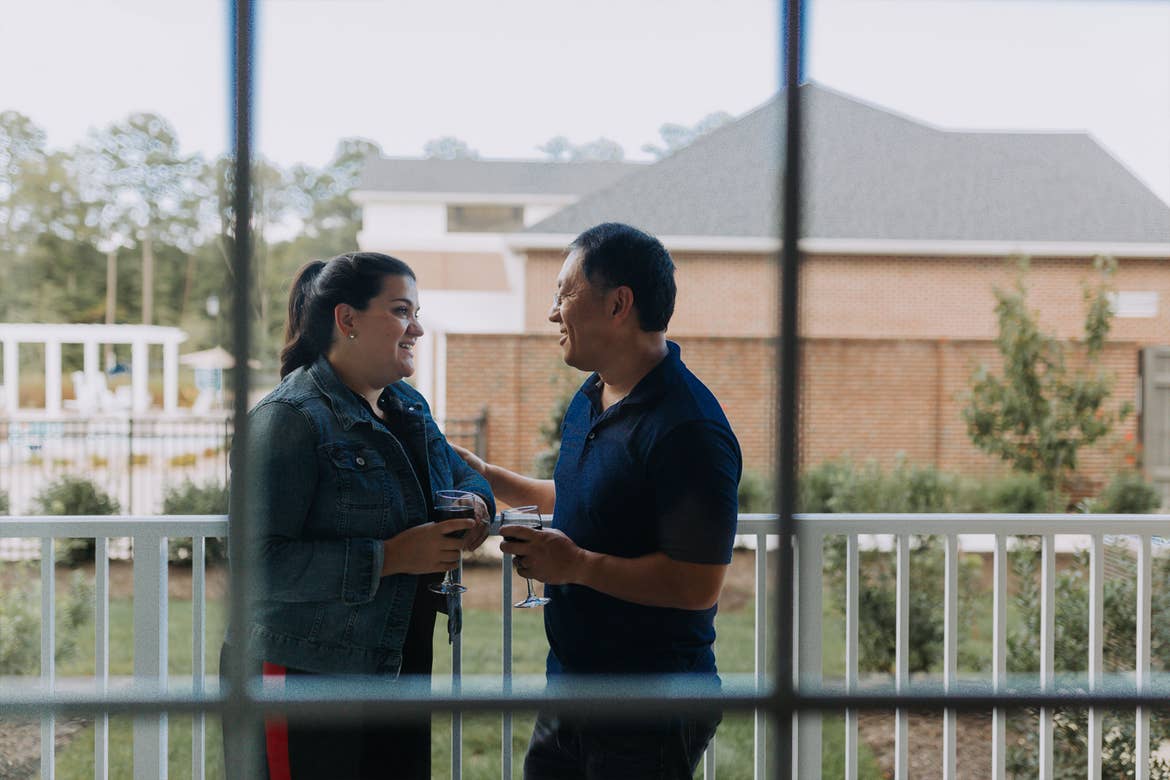 Of course, despite the multiple bedrooms and bathrooms, we ended up having to share our king-sized bed with our three-year-old who wanted late-night snuggles, but that was pretty delightful, too.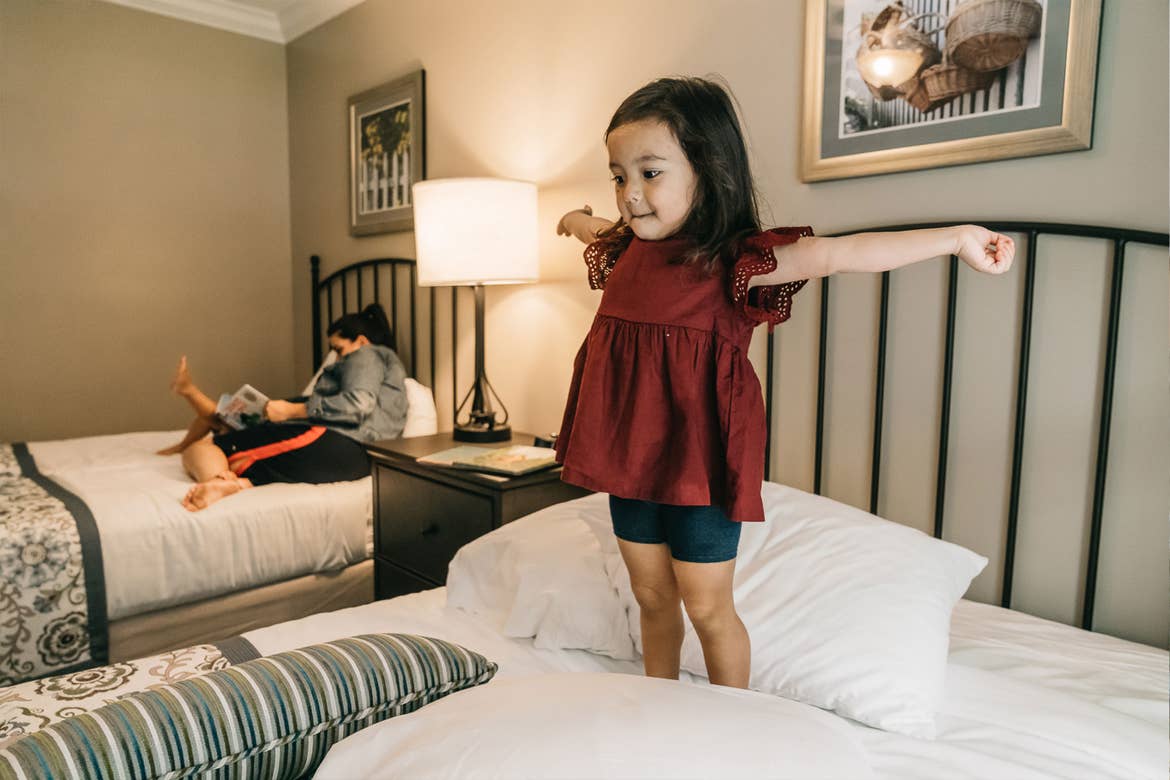 All in all, I can't wait to go back to Williamsburg Resort for another family getaway. If you're looking for the best place to stay in Williamsburg, VA, it offers the perfect mix of comfort and convenience—all in a fun setting that's really well suited for multigenerational families like mine.