InnSeason Resorts - 33778
September, 15 2023
16
Beachfront
Pool
Resort: InnSeason Vacation Club
Property ID: 33778
Unit Number: Vary
Lockout: No
Property Points: 50,000 Points
Property Weeks: Floating Weeks
Property Usage: Annual
Property Sleeps: Varies
Bedroom Size: Various Size Suites
Location: Multi Destinations , Various Locations , New England , US
$38,995.00
THE INNSEASON VACATION CLUB:
The InnSeason Vacation Club is on the cutting edge of vacation ownership. Based on a new form of vacation currency, known as points, owners use points to rent nights or exchange for a full week of vacation. Owners purchase a specific number of points that allow for flexibility to travel when you want, as often as you want, and for as long as you want at premiere resorts throughout New England and the world. A "members only" program, the InnSeason Vacation Club provides many additional benefits with ownership. In addition to the flexibility of point usage to meet your changing vacationing needs, you also gain membership to an exchange company to use yuor points to make an exchange around the world. Special owner discount rates, special vacation options and promotions are also things to look forward to when you join the InnSeason Vacation Club. The best resorts in the best locations. Unparalleled owner service. Memories for a lifetime. That's what it means to be a member of the InnSeason Vacation Club. You'll have the freedom to choose when, where and what you want for your dream vacations.
The Ultimate Flexibility:
Making Sure You Have The Vacation You Want
With a point-based system, our owners benefit from tailoring each vacation to their own personal needs. Take a long weekend in New England at one of the InnSeason Resorts destinations or stay a week somewhere through the exchange company network. The InnSeason Vacation Club allows you to vacation the way that works best for your lifestyle!
INNSEASON VACATION CLUB BENEFITS:
InnSeason Vacation Club is an exciting new form of vacation ownership. A points program that offers all the benefits of traditional ownership as well as the extra benefits makes the InnSeason Vacation Club a unique experience. Based on a points system, the InnSeason Vacation Club allows an owner to vacation for a week, just as a traditional timeshare does. It also allows an owner to divide his or her points over multiple stays within the InnSeason Resorts throughout New England. You can use your points to stay anywhere from two to seven nights at any of the InnSeason Resorts. It's as simple as choosing one of the InnSeason Resorts, choosing a week and then figuring out the points value for the stay. If the room is available, an Owner Service representative will be more than happy to book your vacation. You can use your points for one stay or ten stays! If you, the owner want to use your points to travel outside the InnSeason network, at any of RCI's 4,000+ resorts, you can simply login to RCI's extensive website through your InnSeason Vacation Club Contract Page (available when you login to The Vacation Club "Owner's Inn" at www.InnSeason.com). When you login this way, you will seamlessly access RCI.com. Your Vacation Club point balance will be shown and you'll be able to exchange for a vacation in InnSeason Vacation Club Points. You can explore Extra Vacation Getaways and Last Call Vacations, as well as browse through all the RCI affiliated resorts, 24 hours a day, 7 days a week.
Whether you're new to vacation ownership, a traditional owner, or a new owner with the InnSeason Vacation Club, it's time to start enjoying your vacations the way they were meant to be, where and when you want them without worries!
CAPE COD HOLIDAY ESTATES: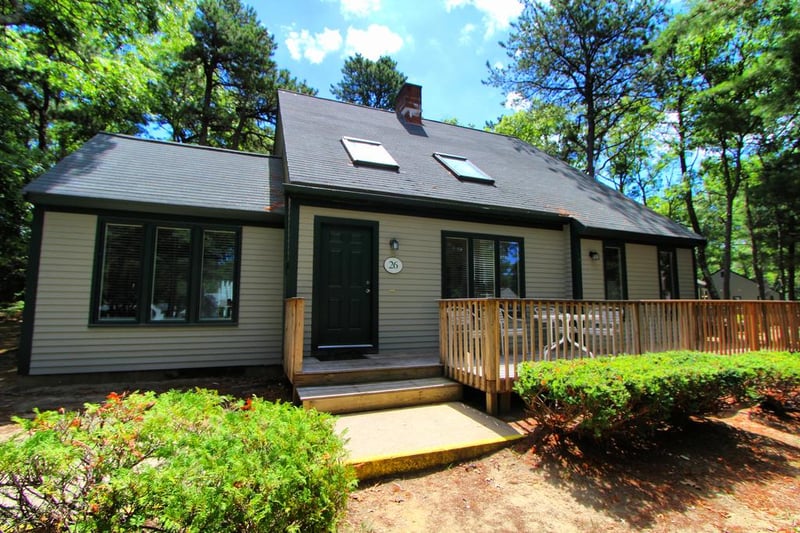 ---
Located on the southern coast of Cape Cod, just a short distance from Vineyard Sound and South Cape Beach, Cape Cod Holiday Estates boasts both privacy and luxury. Each vacation home is located on a one-third acre lot and features a spacious sun deck or patio. All units are equipped with a full kitchen, DVD, deck, patio, living room, TV room, Jacuzzi tub (except 1 bedrooms), central air, and cable TV. The Mashpee, New Seabury area is the Cape's hot new destination. New restaurants and shops make the area exciting to explore even for those who have vacationed on the Cape for years. Indoor pool, Barbecue and Picnic area, Tennis, Basketball, Game Room Shuffleboard, Putting Green, Laundry Facility
SEA MIST RESORT: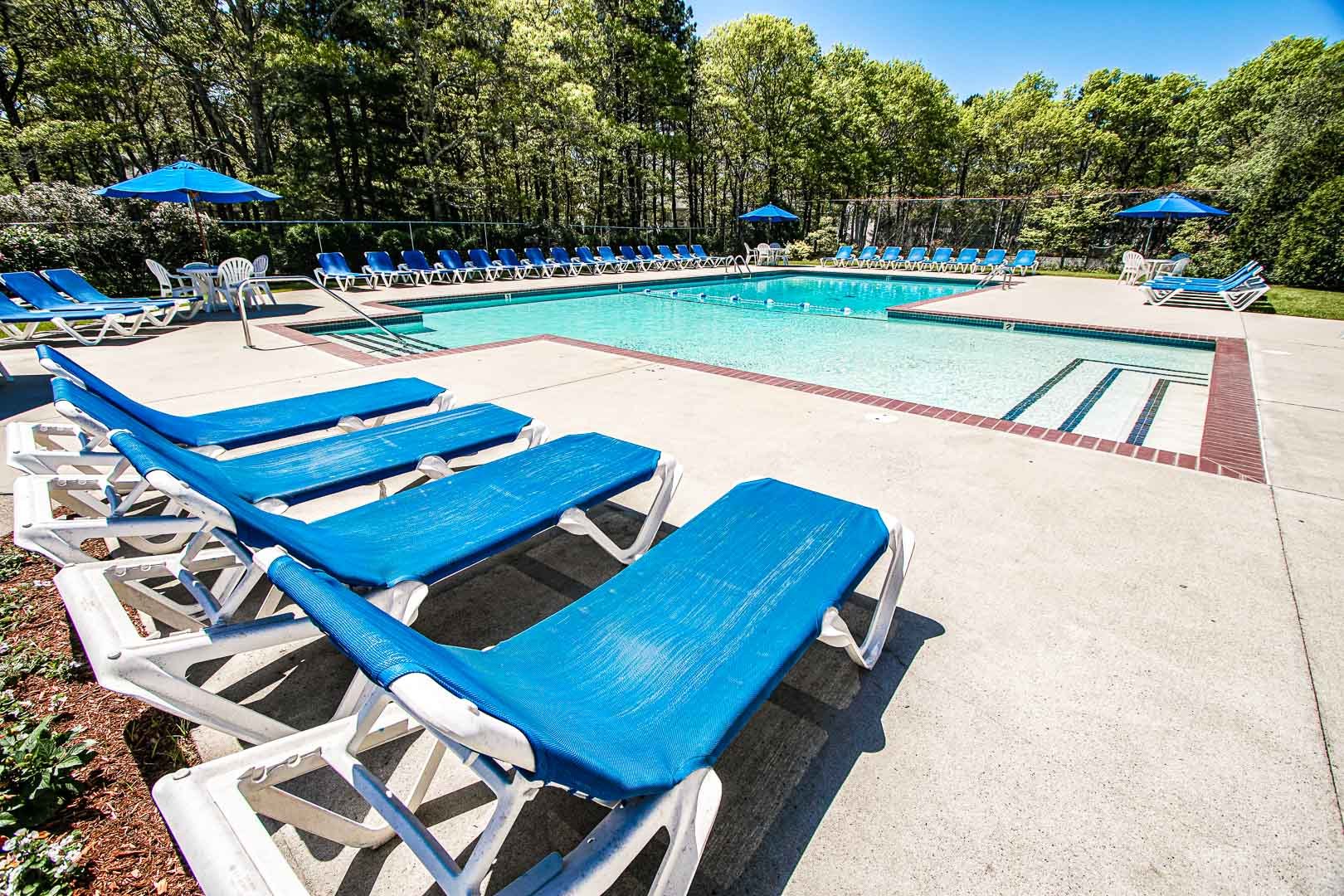 ---
Sea Mist Resort is situated equally between Falmouth Center and Hyannis. On-site amenities include a clubhouse, indoor and outdoor pools, a whirlpool, and saunas. About five miles away are the beach and Nantucket Sound. Local marinas offer equipment rentals, deep-sea charters, and excursions to Martha's Vineyard and Nantucket Island. Countless antique stores, craft shops, and art galleries make Cape Cod a souvenir hunter's delight. And if you love seafood, there's no better place to be.
EDGEWATER BEACH RESORT: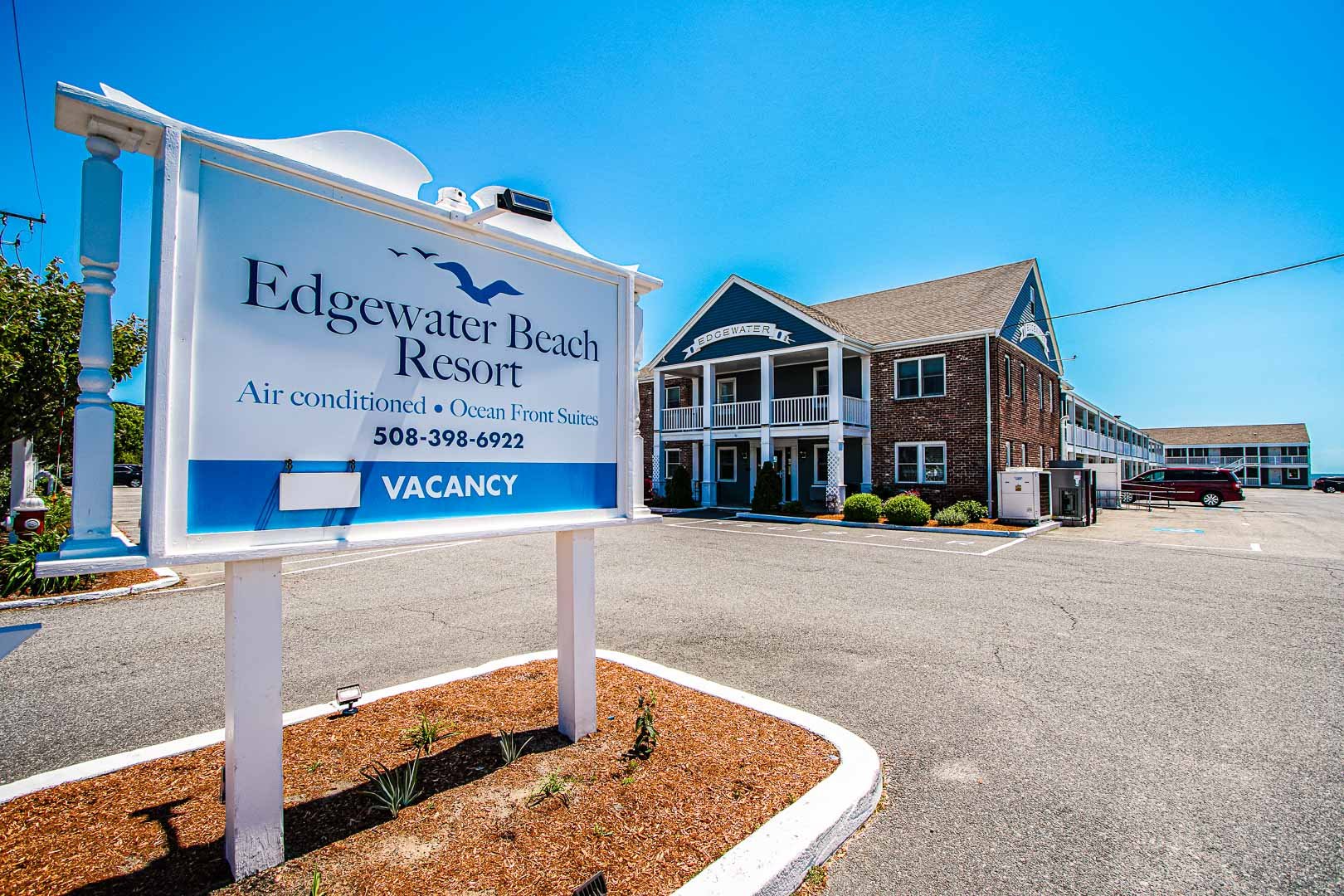 ---
Located on a beautiful beach in Dennisport, Massachusetts.  The perfect location for your mid-cape escape. Our year round resort features ocean front suites, indoor pool & spa, outdoor pool, fitness center, children's activities center.  A 20 minute drive east will take you to the picturesque town of Chatham.  A short drive west will take you to the center of Cape Cod where you may plan a day trip to Nantucket or Martha's Vineyard.
RIVERVIEW RESORT: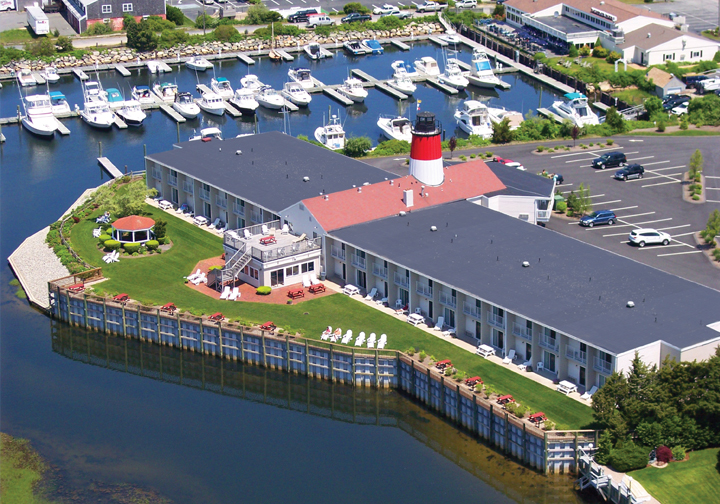 ---
Located on beautiful Cape Cod, Massachusetts. Our 44-room resort sits on the banks of Parker's River in South Yarmouth. Riverview Resort offers well-equipped studio, 1-bedroom, and 2-bedroom units. Enjoy our indoor pool and hot tub, fitness center, and views of the river from our back lawn area. Being centrally located in the Mid-Cape area offers many options for shopping, dining, and entertainment. Enjoy nearby beaches, golfing, biking, or kayaking. Or enjoy a day trip to the islands of Martha's Vineyard or Nantucket, the Cape Cod National Seashore, or aboard a breath-taking whale watch.
THE COVE AT YARMOUTH: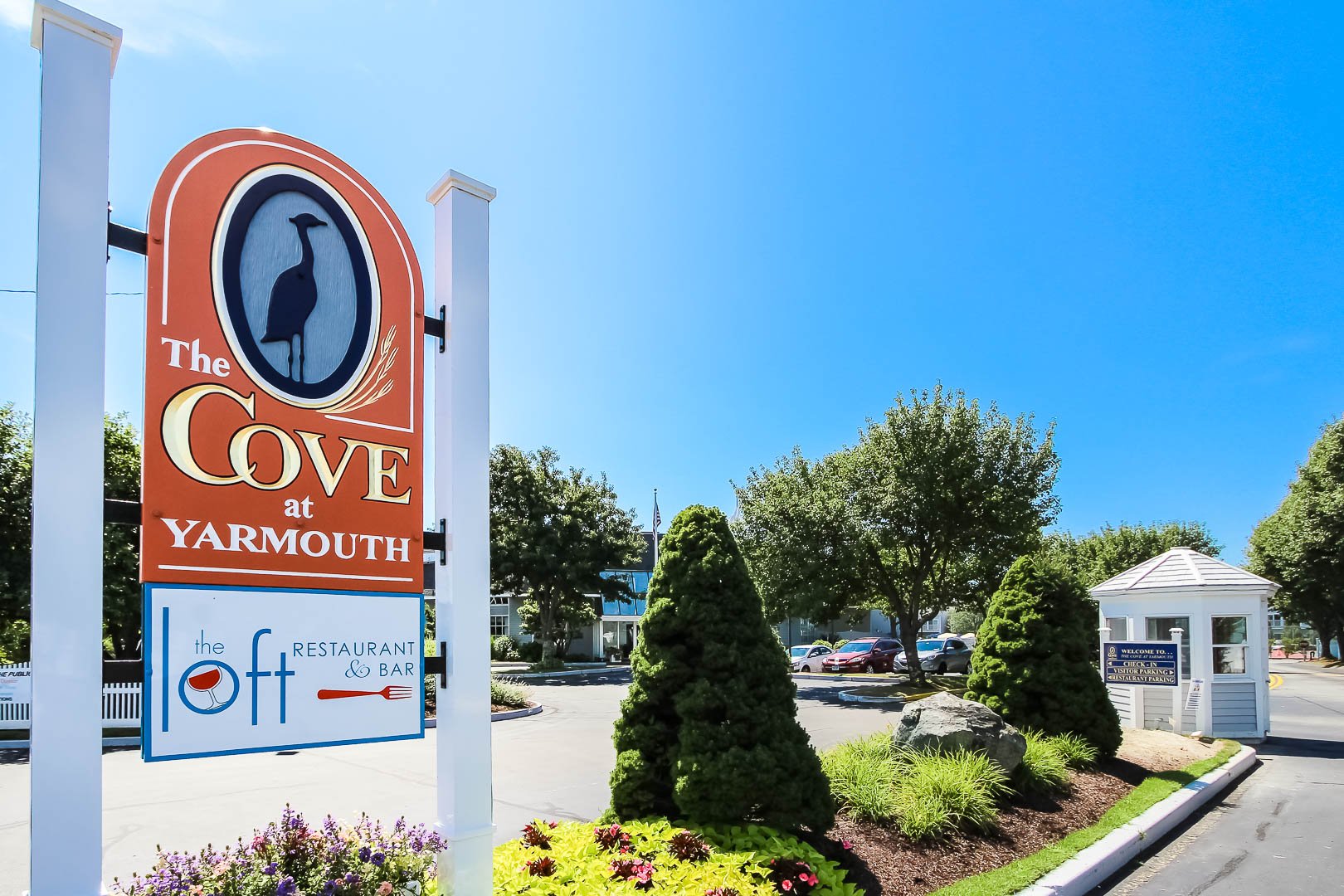 ---
We warmly invite you and your family to experience the charm of New England. Stroll through the antique shops in the quaint villages of Cape Cod, walk among the dunes and sample some of the finest "Chowdah" Cape Cod has to offer. Whale watching, day trips to the famous islands of Martha's Vineyard and Nantucket, fishing, bike riding, sailing and quiet moments await you here on Cape Cod while staying at The Cove at Yarmouth.
HOLLY TREE RESORT: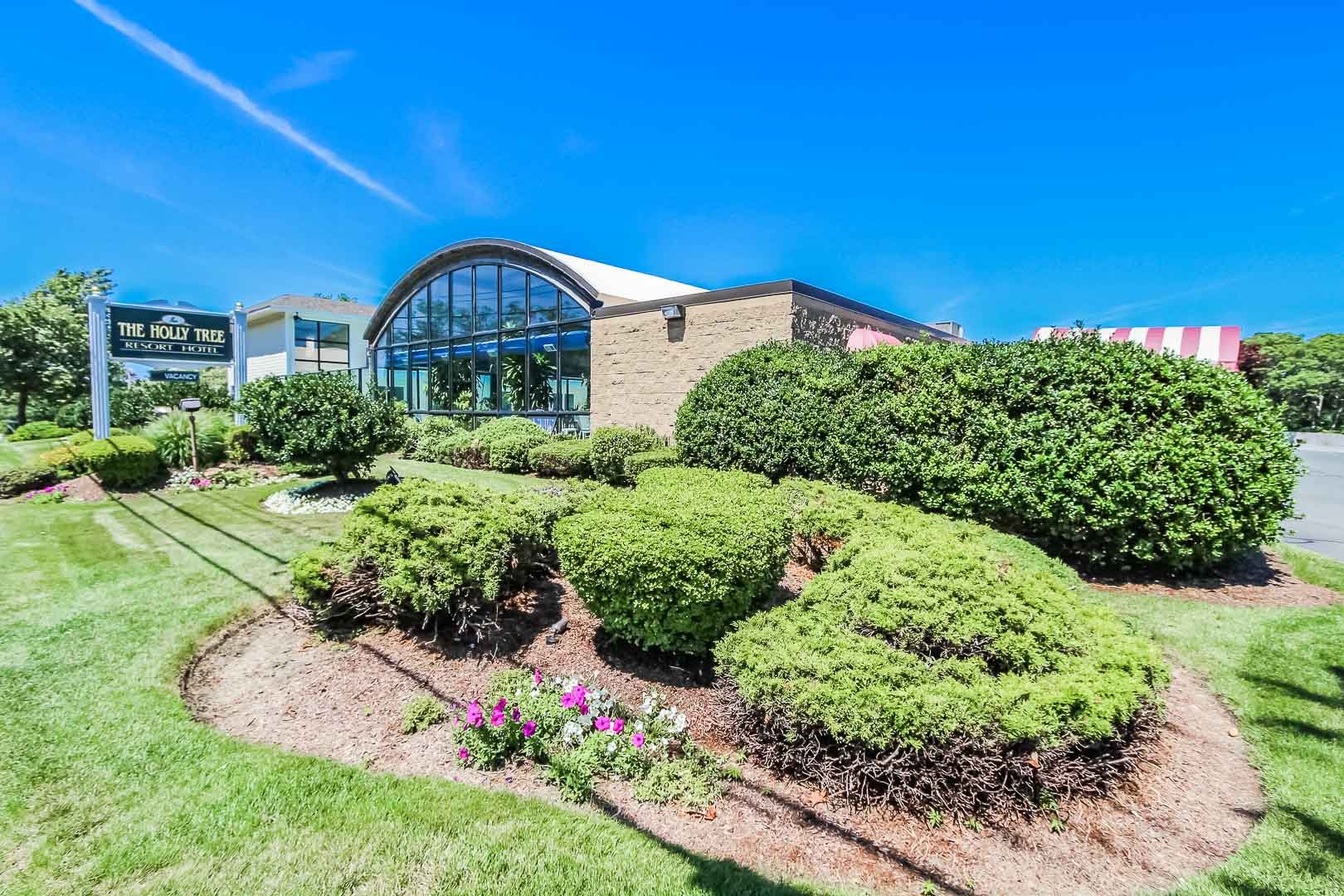 ---
The Holly Tree Resort, located in the heart of historic Cape Cod, is a family oriented fun-filled vacation destination! You will find everything you need to ensure a memorable Cape Cod experience. A stay at Holly Tree Resort puts you just minutes from Cape Cod's beautiful beaches; where you can swim, fish, and sail or simply relax. In addition, you will find the quaint villages of Provincetown, Hyannis, Falmouth and Chatham where you can literally walk through history or explore the fashionable shops, gourmet-class dining, theatres, nightlife, and family attractions. If you are looking for fun in the sun and plenty to see and do, stay at Holly Tree Resort... you'll be glad you did!
NEWPORT BAY CLUB: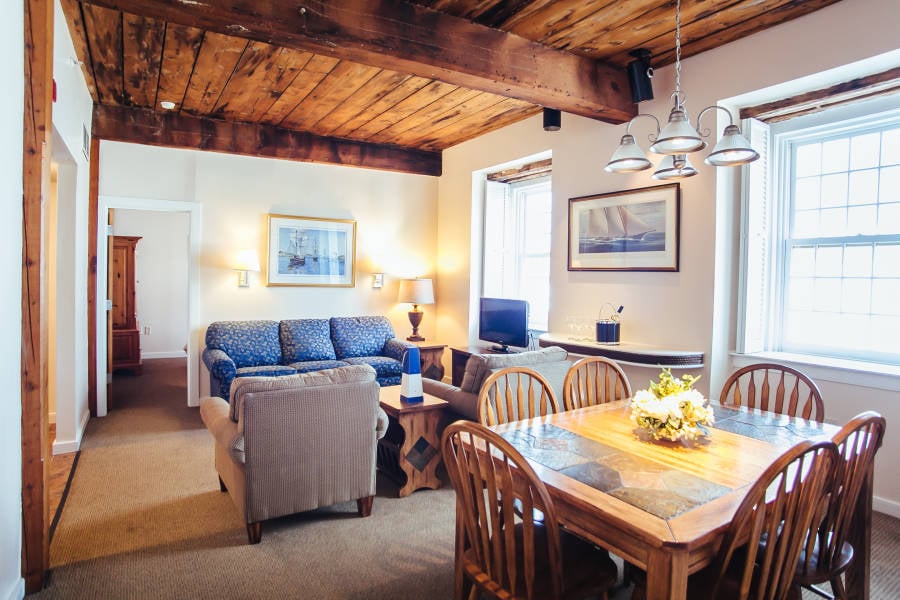 ---
For an inspired vacation in a premier location, look no further than the Newport Bay Club and Hotel. Nestled between the shores of Newport Harbor and the eateries, boutiques, and galleries of Thames Street, our spacious suite hotel puts you in the heart of downtown—and within walking distance of First Beach, the Mansions, and more. Season after season, no other hotel brings you closer to the beauty and bounty of Newport.
TANGLEWOOD RESORT: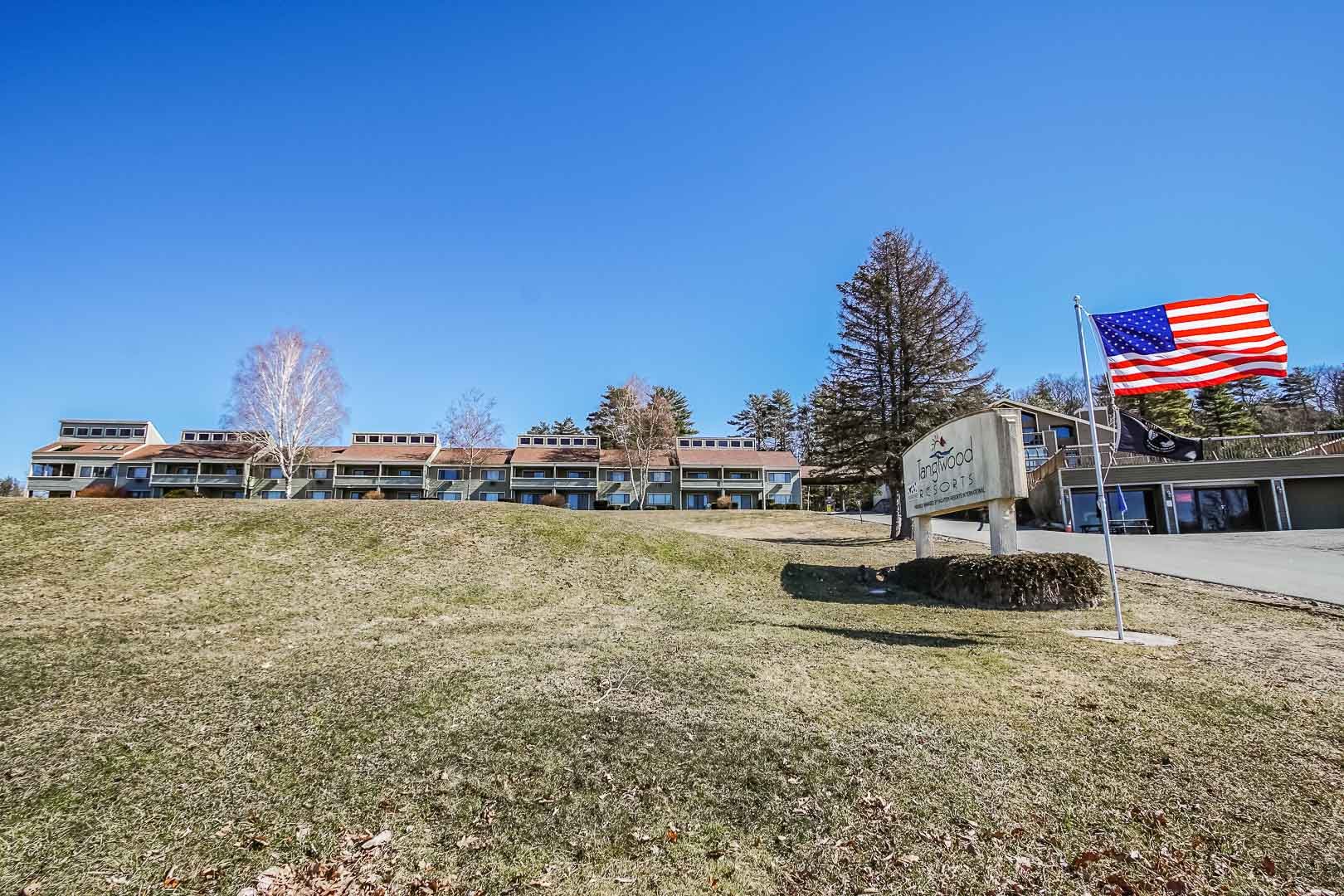 ---
The Poconos, legendary for romance, family fun, fishing, boating, hiking. Vacation options abound in strategically-situated condominiums spread out over 7.5 miles with three locations: by lake shore, nearby 18 hole golf course, on the lake. Select Condominiums are equipped with a washer and a dryer and a Jacuzzi Tub and/or Fireplace.
CORAL REEF RESORT: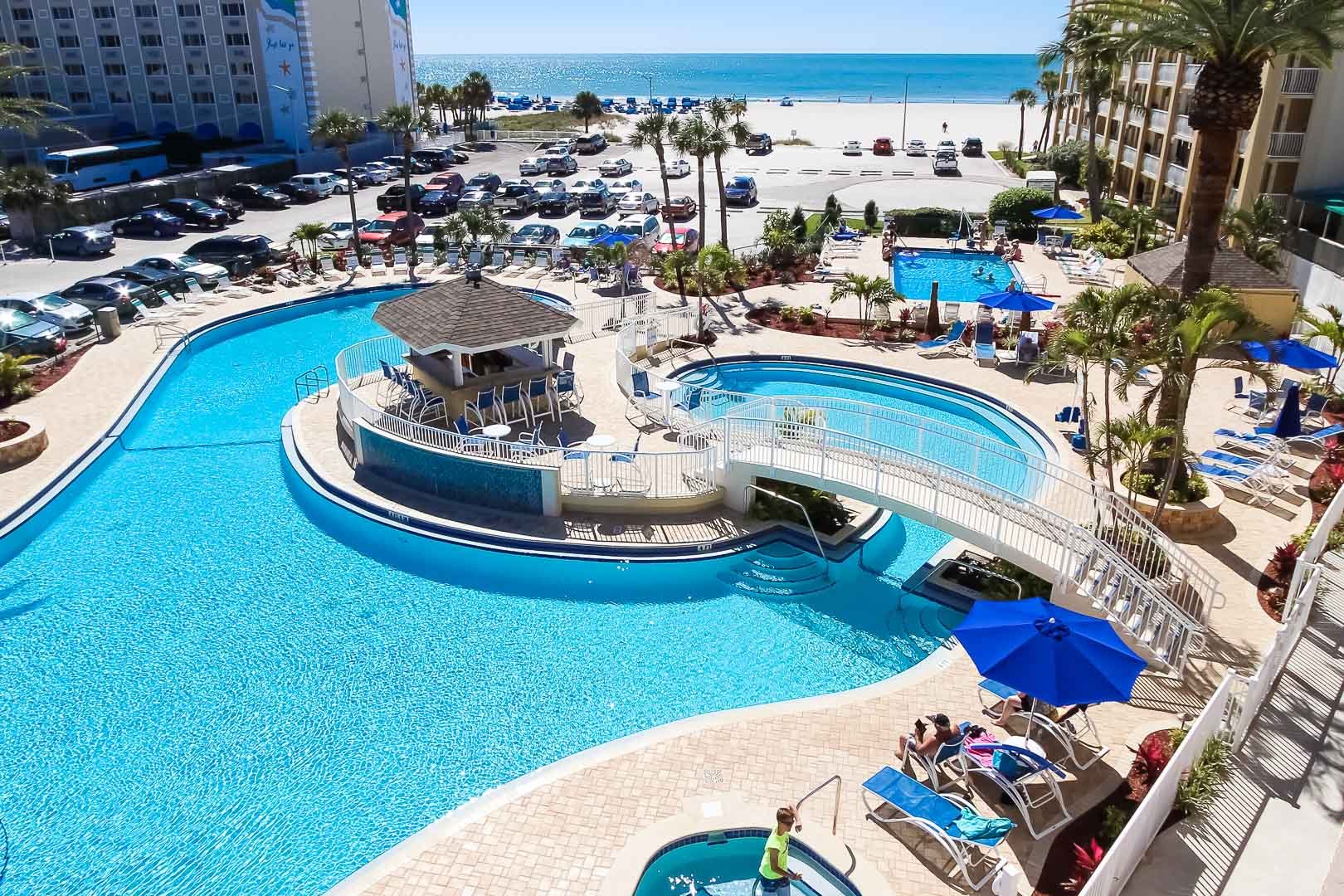 ---
Coral Reef Resort offers a vacation getaway as active or as relaxing as you choose to make it. Swim in the Gulf or in our 360,000 gallon free-form, outdoor swimming pool, play golf three miles away or tennis nearby, then see the sights of St. Petersburg and Tampa. Located directly on the beach, overlooking the Gulf of Mexico the resort features spacious (3 times larger than a hotel room!) 1 and 2 bedroom units with full kitchens and all the comforts of home. Elevators, Hot Tubs, 2 Outdoor Pools, Shuffleboard
Have a question? Or want to list your timeshare with American Vacation Marketing
Get in touch