Hilton Vacation Club - Diamond Resorts Mystic Dunes Orlando - 29952
July, 27 2022
99
No Beachfront
Pool
Resort: Mystic Dunes Resort & Golf Club by Diamond Resorts
Property ID: 29952
Unit Number: Vary
Lockout: No
Property Points: 5,000 Points
Property Weeks: Floating Week
Property Usage: Biennial Usage Odd Years
Property Sleeps: Varies
Bedroom Size: Various Size Suites
Location: 7600 Mystic Dunes Lane, Celebration, Florida, US
$13,995.00
Welcome To Mystic Dunes Resort & Golf Club:
Explore Orlando Area Attractions From Our Resort In Celebration:
Discover the perfect family getaway to the Orlando, Florida area at Mystic Dunes Resort & Golf Club. Designed to be your home-away-from-home in scenic Celebration, our resort hotel is tucked among 600 acres of rolling hills, lush Florida nature preserves and beautiful tropical gardens and the emerald greens and fairways of our championship golf course. Arriving at the resort, you are welcomed into a lobby that has been recently updated in a bright, fresh and modern style and greeted by warm, friendly locals who know exactly how to make you feel taken care of. Spacious, condo-style villas come in studio, one-, two- and three-bedroom options appointed with kitchens, washer/dryers and private balconies. Whether you're planning a family holiday, romantic getaway or golf vacation, Mystic Dunes Resort & Golf Club is the perfect gateway to an unforgettable Orlando, Florida retreat.
Our Resort Fee includes the following amenities and services:
Activities Club and game room access
Four outdoor pools, including Dunes Lagoon* with two-story water slide and private cabanas
Use of BBQ grills and picnic area
Basketball court
Tennis courts
Shuffleboard court
Ping Pong table
Pickleball court
Bicycle rentals
Water volleyball
Fitness center
Miniature golf rent
Herb garden
Bike rentals (free) 10 am to 5 pm
DVD rentals- $3 for 1, $5 for 2
Board games
TV lounge
Toddler room
Movie theatre
Game room
Xbox One
PS4
Wii U
Xbox 360
Book exchange (bring a book & take a book)
Craft studio- ranges from $5 to $25
 Ceramics
 Birdhouses
Glass etching
Cuddle buddies ($20 to make the stuffed animal, $5 for clothes)
Nearby Attractions & Activities:
Stay Near Disney World, Universal Studios, & All The Best Of Orlando
From the Hollywood thrills of Universal Orlando to the aquatic adventures of SeaWorld Orlando and the magic of Walt Disney World, you can make your Florida family getaway an exceptional vacation experience during your stay at Mystic Dunes Resort & Golf Club. With proximity to Orlando's most popular theme parks, sporting events and attractions, you won't have to travel far to discover a world of entertainment and recreation.  You don't even have to drive if you choose, catch a ride on the complimentary transportation shuttle to Walt Disney World, Universal Orlando and SeaWorld Orlando theme parks.
Diamond Resorts International: 
Vacations should be easy, fun and unforgettable. More than a reward for hard work, they're an opportunity to recharge, reconnect and remind each other what matters most. They're fuel for a better life in between our moments away, because knowing another vacation is just around the corner keeps us going.
That's what a Diamond Resorts membership delivers. Our destinations, events and experiences help you make a habit of breaking from the routine. With access to a lifetime of entertainment and activities, you and your family can enjoy all that vacations offer over and over again.
Time after time, vacation after vacation, event after event, you can look forward to our unparalleled hospitality. Whether you're returning to a favorite resort, planning a month abroad with friends or joining us for a VIP reception, we go above and beyond to help you enjoy the feeling of vacation all year long.
With an easy points system, planning your next vacation is simple, because shaking things up doesn't mean stressing yourself out. As a member, you can use your points to stay at your favorite resort, book a cruise or experience a once-in-a-lifetime guided adventure to the Great Wall of China or to see the Northern Lights in Norway. You'll also receive special travel benefits, including priority check-in and upgraded accommodations, and can use your points to book rental cars, toward airfare or to shop online. Your points are yours to use however best fits your vacation needs.
We know that it's easy to get caught up in the day to day, bogged down by responsibilities. But by becoming a Diamond Resorts member, you're making a promise to take a break. You're making a commitment to take time out for what's important. Your membership is guaranteed time to reconnect with the things and people who matter most.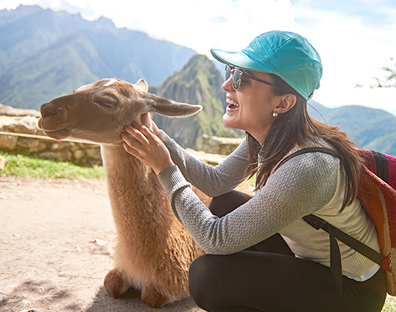 Have a question? Or want to list your timeshare with American Vacation Marketing
Get in touch